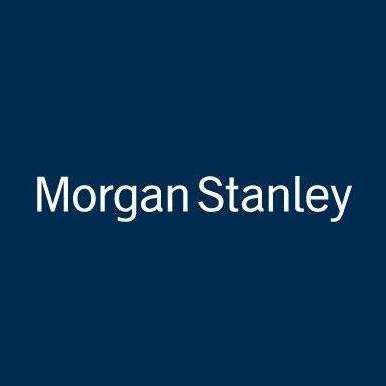 Unix and Automation SME 3138248 at Morgan Stanley Services Canada Corp.
Montreal, QC
Company Profile

Morgan Stanley is a global financial services firm and a market leader in investment banking, securities, investment management and wealth management services. With offices in more than 43 countries, the people of Morgan Stanley are dedicated to providing our clients the finest thinking, products and services to help them achieve even the most challenging goals.
As a market leader, the talent and passion of our people is critical to our success. We embrace integrity, excellence, team work and giving back.
Technology

The Technology division partners with our business units and leading technology companies to redefine how we do business in ever more global and dynamic financial markets.
Our sizeable investment in technology results in leading-edge tools, software, and systems. Our insights, applications, and infrastructure give a competitive edge to clients' businesses—and to our own.

Transformation and Technology COO provides thought leadership, governance, enablement and control for Technology. Tech Business Development and Centers of Excellence on Cloud, Agile, Data, Artificial Intelligence, partner across Technology and the Firm to be a catalyst for technology transformation and innovation.
Technology COO focuses on multi-year financial planning, business management, change management, workforce strategy, governance, communication, engagement, and talent development.

Position Description:
The Morgan Stanley Labs Core Team is an (SRE) Site Reliability Engineering team, responsible for the availability, performance, efficiency, change management, monitoring, support and capacity planning of Morgan Stanley Labs.
Labs include approximately 13,000sqf of on-prem data center, as well as large footprint in public cloud, known as the Innovation Lab, governing thousands of assets and resources of a wide variety such as desktops, servers, network appliances etc, used by almost every group within Moran Stanley Technology.
The team performs rapid, safe, evaluation of technology, and is responsible for the strategy, standards and operations of Morgan Stanley's technology labs globally, providing critical services for all phases of the technology lifecycle, from initial research through to production problem post-mortems and investigations. This work also covers all technologies and all of our lines of business, from low latency trading to cloud, AI/ML, data, mobile applications, etc.
Each team member in Labs Core is responsible for Operational Support of Lab users L1, L2 and L3 for Windows, Unix, Networking and storage issues. We are looking for a Unix and Automation SME to join our growing team in Montreal, however, broad knowledge of all major topics is critical. The successful candidate will lead the continuance development of automation and self-service of Labs, primarily coding/scripting in Python and Perl in Unix based environments. Tasks additional to support include:
- Design and development of new labs and/or growth of existing labs.
- New Automation development – design and development of automation tools aimed at increasing overall team and lab efficiency
- Design and development of new lab services – similar to the existing ongoing development of the Innovation Lab in public cloud (coded mostly in Python and ReactJS).
Skills Required:

- Minimum 7 years Linux advanced administration
- Network administration
- Scripting, Python and Perl preferred, some flexibility to language.
Skills Desired:
- Administration of and development in Microsoft Azur cloud.
- Development in ReactJS
- Relational Database, i.e. Hadoop and DB2. 
- Designing and implementing security best practices in public cloud, including:
                - Administrations of Citrix NetScaler and XenDesktop
                - Fortinet firewalls setup, hardening, and administration.
                - Cloud service provider (AWS and Azure) security features and best practices.
- Windows and Linux administration in the cloud
- Administration of network hardware, virtualization, and routing across multiple environments.
 
Knowledge of French and English is required.
Morgan Stanley is an equal opportunities employer. We work to provide a supportive and inclusive environment where all individuals can maximize their full potential.