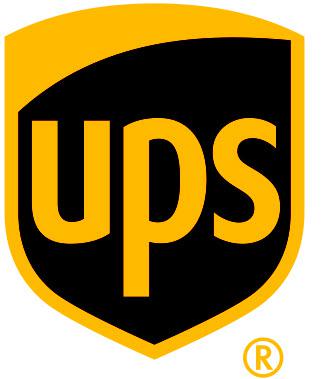 UPS Package Delivery Driver (Part-Time) - Downtown Toronto at United Parcel Service UPS
Harbourfront, ON M4l2W1
"UPS is the world's largest package delivery company and a provider of supply chain management solutions."
At UPS, we discover how we combine endless opportunities, innovation and rewards to create a truly unique career experience. With our unique promote-from-within culture, you'll always find exciting new opportunities at every level of the organization. From training and education to growth and empowerment, you have the freedom to forge a career path that can take you anywhere you want to go.
Position Summary:
The Package Delivery Driver position is a physical, fast-paced, outdoor position that involves continual lifting, lowering and carrying packages that typically weigh 25 - 35 lbs. and may weigh up to 70 lbs. Package Delivery Drivers must have excellent customer contact and driving skills. Some UPS facilities may require the ability to drive a delivery vehicle with a standard (manual) transmission. Qualified applicants must have a valid driver's G or higher license issued in the province of Ontario. Package Delivery Drivers are expected to comply with UPS appearance guidelines and wear the company-provided uniform.
Job Type: Part-Time - Permanent
Work Location: 7 Woodfield Road, Toronto, ON, M4L 2W1
Workdays: Monday to Friday
Shift Start: 8:00AM for 3-5 hours per day *(Flexibility is required with both the start and finish times)
Responsibilities and Duties:
Deliver and pick-up packages in an efficient and effective manner
Follow and execute company-established safe/defensive driving methods
Assist with loading/unloading the trucks as required
Record, track and maintain information about delivered packages
Qualifications:
Ability to lift up to 70 lbs. (35kg) without assistance and 150 lbs. (68kg) with assistance
Ability to read and navigate with maps/map books
3 years of driving experience
Minimum 21 years of age
Valid Ontario G Driver's License
Clean Driver's Abstract showing:
No violations for the current year (last 12 months) and no more than 2 violations for the previous 3‑year period (last 36 months)

No accidents and maximum 5 demerit points for the previous 3‑year period (last 36 months)
Delivery experience will be considered an asset
Must pass a pre-employment road test.
Compensation and Benefits:
$17.00/hr (base rate of $14.50 + an hourly bonus of $2.50) and automatic wage progression as per the existing Union Collective Agreement
Health and dental benefits after 12 months of employment (commences on the first day of the month after meeting the requirement)
2 weeks of paid vacation after one year of service
Employee Referral Bonus Program ($300 per a referred Package Handler)
Immediate access to UPS 'Employee Discounts' upon hiring
Paid training
Opportunity for advancement within a Fortune 100 Company
Free parking
Expenses:
Monthly union dues (approximately $42/month)
A union initiation fee of $50 (will be deducted after completing 90 working days with UPS)
A criminal background check fee of $20.50 (will be deducted from your Human Resources Orientation pay and reimbursed after 90 working days with UPS)
Working Conditions:
Exposed to hot/cold temperatures when working outdoors.
Wear a UPS Package Delivery Driver uniform and adhere to the company's Appearance Guidelines.
Of Note:
In our industry this position is also known as Courier Driver, Package Driver etc.
UPS Canada is a diverse and equal opportunity employer. Please advise our HR representatives if workplace accommodation is needed. Thank you for your interest in UPS Canada.