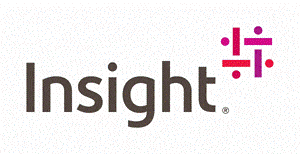 Vendor Associate at PCM Canada
Richmond Hill and Mississauga, ON
Location:  Richmond Hill/ Mississauga, ON
General Accountability
With a primary focus of building and maintaining relationships with new and existing vendors, the Vendor Associate is responsible for facilitating the introduction of the vendor or technology capabilities, strengthen the relationship with the sales teams, creating programs and/or services with a focused scope of responsibilities.


The Vendor Associate is responsible for growing profitable sales, activations, and/or market share of the assigned portfolio. Maintains a detailed understanding of their assigned vendor, technology or category segment and its associated key competitive products including life cycles, pricing programs, and technology advantages and may be required to manage transactions to support sales needs.
Specific Accountabilities


Responsible for the achievement of sales, gross margin, market share, and inventory turn goals.


Develops marketing plans for all business channels. Drives all marketing messages across the business enterprise.


Foster a collaborative business partnership with other team members to develop and execute merchandising concepts, key items, promotional strategies, and assortments that are brand right and aligned with the consumer.


An acute awareness of market trends across all active business channels. Able to translate tend forecasting and product point-of-view into profitable growth and measurable results.


Works with the vendor community to negotiate and develop multi-channel promotional opportunities. Recommends and negotiated promotional pricing, special buys, sales items and event purchases.


Participates in negotiating and securing all vendor/marketing funding. (co-op/BER)


Build customer experience around selling solutions, technology and content across all business channel.


Develop new business opportunities within assigned areas of responsibilities.


Qualifications (Education/Experience/Skills & Abilities)


Bachelor's degree


A minimum of three-year previous sales/customer service experience (preferably in a related industry)


Basic product knowledge


Moderate knowledge of Excel and Word required


Excellent communication skills: written and verbal


Strong organizational skills


Problem-solving skills


Ability to work as a team member


Partner effectively with others


Perform duties with accuracy and with urgency


Physical Requirements


Office environment with computer work.  May have extensive periods of sitting, typing and phone use (may include headset).  Some local travel, driving, within GTA. May need to lift up to 10 lbs.
As a condition of employment, this job is subject to the successful completion of the following Pre-employment conditions: Reference Checks, Criminal Background Checks and a Driver's Abstract if required for the role.
PCM Canada is proud to offer reasonable accommodation to job applicants with disabilities. If you need assistance or an accommodation due to a disability, please inform us during the application process.