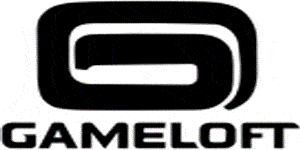 VFX Artist at Gameloft Toronto
Toronto, ON M6K 1E9
Company Description
Leader in the development and publishing of mobile games, Gameloft® has established itself as one of the top innovators in its field since 2000. Gameloft creates games for all digital platforms, two of which are featured in the "Top 10 Games by All-Time Worldwide Downloads" from App Annie. Gameloft operates its own established franchises such as Asphalt®, Order & Chaos, Modern Combat and Dungeon Hunter and also partners with major rights holders including Universal, Illumination Entertainment, Disney®, Marvel®, Hasbro®, Fox Digital Entertainment, Mattel® and Ferrari®. Gameloft distributes its games in over 100 countries and employs 4,600 people worldwide. Every month, 114 million unique users can be reached by advertisers in Gameloft games with Gameloft Advertising Solutions, a leading B2B offering dedicated to brands and agencies. Gameloft is a Vivendi company.
All trademarks referenced above are owned by their respective trademark owners.

Responsibilities:
As VFX Artist at Gameloft Toronto, you'll be working with some of the best talents in the world from hit games and franchises including Disney Magic Kingdoms and LEGO Legacy: Heroes Unboxed, which were created in this studio.

From the beginning of your journey with us you will:
Create real-time VFX assets for mobile platforms while maintaining and pushing Gameloft's high quality standards.
Report to the Lead Artist for tasks, revisions, workflow, training and creative ideas.
Take full ownership of your tasks, including but not limited to:

Creating real-time art assets following an established style, palette and templating convention.
Research, review and present proposals for new features and techniques.
Work with the production artists, designers and developers to ensure that VFX assets are always game ready.
Research and develop new tools and techniques, write documentation and training material.
Qualifications:
An up to date demo reel demonstrating a solid understanding of real-time VFXs with the focus on polished execution.
You have exceptional problem solving, artistic and observation skills; you are passionate about creating and researching real-time VFXs and all things game related.
You have strong animation, texture painting and lighting skills.
You have in-depth knowledge of 2D/3D DCC applications (Photoshop, Flash, 3ds Max, After Effects, etc.).
You have exceptional technical abilities, in depth understanding of a real-time VFX pipeline and a fluent in different game engines, VFX and scripting tools.
You have excellent communication, customer service and organizational skills; you are proactive and capable of working under minimal supervision.
You are professionally and personally driven: you boldly embrace change and are always willing to grow and learn new things.
You are excited to work in a diverse and challenging work environment.
You are able to work in large or small teams as well as work independently and take full ownership on your tasks.
Degree/Diploma in Animation, VFX (real-time) or equivalent academic or professional experience.
Additional Information
Why join Gameloft?
You want to be part of an exceptional experience, within a company that is constantly growing.
You want to work with talented people who are industry pioneers.
You want to join a global company and meet great people around the world from all walks of life.
Or, you are just looking for a fun place to work!
What Gameloft Toronto can offer you?
Flexible working hours to suit your schedule
Health insurance coverage
Employee Assistance Program; because sometimes we need a helping hand
Video game room equipped with your favourites
Social Club events
Fresh Fruit every morning
Mentorship program and expert-led courses to help you strengthen your skills or learn something new
Only selected candidates will be contacted, and your CV will be saved in our files for 6 months.
As part of our Recruitment process, we would like to know more about your interests when applying to Gameloft.
The survey may take you less than 5 minutes to complete, and is totally anonymous. Your honest answers will have no impact on whether you will get the job or not.
They will only be used to support our continuous efforts to match our Employer brand with our candidate's expectations.
 Many thanks for your help!
 Kind regards
Gameloft Toronto is an equal opportunity employer and is committed to fostering diversity and inclusivity within our work environment. Gameloft Toronto welcomes and encourages applications from people with disabilities. Accommodations are available on request for candidates taking part in all aspects of the selection process.