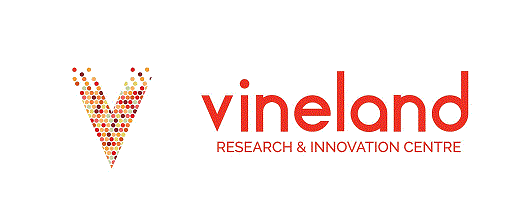 Vice President Client Relations at Vineland Research and Innovation Centre
Vineland Station, ON L0R 2E0
Vice President Client Relations
Vineland Research and Innovation Centre (Vineland) is recruiting for a Vice President Client Relations to work in an industry-driven research environment. Vineland is a world-class research centre dedicated to horticultural science and innovation. Located in Canada's Niagara Region, Vineland's mission is to deliver innovative products and production solutions that address the needs of the horticulture industry and advance Canada's research and commercialization agenda. We are an independent, not-for-profit organization, funded in part by the Canadian Agricultural Partnership.
Our people are the most important asset in achieving our goals and are known in the world for excellence in science and entrepreneurship. Our staff enjoys an exciting and challenging work environment noted for collaboration and knowledge sharing.
Vineland welcomes and encourages applications from people with disabilities. Accommodations are available on request for candidates taking part in all aspects of the selection process.
GENERAL OUTLINE OF POSITION:
The Vice President, Client Relations provides business leadership to Vineland Research and Innovation Centre (Vineland) in its dealings with external clients and collaborators. Reporting to the Vineland Chief Executive Officer, the Vice President designs and translates program business and client strategies into attainable objectives and plans. Balancing big picture concerns with day-to-day issues, and providing the CEO with in-depth market intelligence for the development of the corporate strategic plan. The incumbent is accountable for demonstrating impact and for managing client relationships and securing revenue at a level appropriate to support Vineland and its programs.
KEY DUTIES AND RESPONSIBILITIES:
Manages and deploys business development (BD) resources by:
Ensuring programs have the business outreach, analysis and agreement development support they need to meet BD objectives, rebalancing BD resources in a coordinated approach between programs

Recruiting BD professionals to meet projected program requirements

Creating opportunities to share information and leads

Establishing an engaged and motivated work environment where staff embrace a culture of continuous change that will keep the organization agile
Supports the business objectives of Vineland in identifying key relationships and achieving revenue objectives by:
Developing key relationships that lead to investment in Vineland by external client

s

from industry and government

Collaborating with Vineland

staff

to prioritize and structure business initiatives and activities and to ensure timely and seamless operational implementation

Advising on and negotiating

Vineland's

more complex business deals and resolving the highest profile and highest risk business issues
Responsible for the collection and management of appropriate information to facilitate program and corporate based decision-making by:
Providing the CEO with in-depth business information relevant for the development and, where necessary, adjustment of the strategic plan

Ensuring BD staff are maintaining a network of contacts to regularly benchmark and remain current on future trends and developments related to assigned sub-sector areas

Fostering and accelerating the integration of market information into business plans, including on-going scans to identify new opportunities and develop new programs
Develops and maintains high-level stakeholder relationships important for Vineland's success by:
Establishing and enhancing relationships with senior officials of industry, government, and universities to ensure a continued awareness of changes in client and collaborator needs for portfolios and programs

Collaborating with Vineland's marketing and communications team to develop effective business communications tools and media to support professional program delivery to target audiences including establishing key messages and preparing content
In accordance with Vineland intellectual property (IP) and contracts policies, support the CEO in contract negotiation and decision-making by:
Supporting the CEO with strategic IP decisions which align with client needs and Vineland's goals and objectives

Participating in the development, maintenance, and enforcement of IP policy and procedures
KNOWLEDGE AND SKILLS
Substantial knowledge of the horticulture and Canadian innovation system

Solid knowledge of key national and global trends, challenges and opportunities impacting the Canadian horticultural innovation system

Applied knowledge of leadership management and team motivation principles and practices

Advanced knowledge of key client management strategies

In-depth knowledge of technology transfer, business development, and IP management principles and practices

Advanced knowledge of effective communication, marketing and outreach strategies specific to attracting and retaining key partners, clients and collaborators

Knowledge of key components of strategic business plans, with ability to synthesize information from diverse

primary and secondary sources to develop business frameworks and implementation plans

Applied knowledge of program and project management principles

Strong negotiation skills for development of partnerships and collaborations

Demonstrated ability in establishing successful multi-client collaborations at regional and national levels

Demonstrated ability to develop program business strategies and implementation plans
QUALIFICATIONS
Post-graduate degree, or equivalent, in business, science, agriculture or engineering

Driven, collaborative leader with demonstrated success in bringing technology to market by formulating business development plans and strategies to create high-impact value

Knowledgeable and ability to navigate within the IP environment

Business acumen and interpersonal skills with a proven ability to build strong relationships locally, nationally, and internationally

Ability to merge science/engineering with business and leverage networks to advance relationships with government and/or industry partners

Demonstrated ability to manage a small

Strong verbal and written communication skills

Travel up to 4

0% of the time