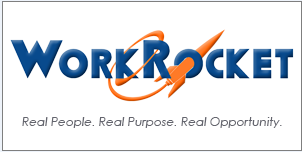 Vice President / General Manager at WorkRocket
Edmonton, AB
Imagine leveraging your service leadership expertise to build a culture of excellence that will take an already established leader to the next level. Experience a greater sense of accomplishment with an organization that has been recognized as International Dealer of the Year by the International Door Association (IDA) and a multi-year recipient of the Consumer Choice Awards.
Creative Door Services is seeking a Vice President / General Manager to lead their dedicated, experienced team in the Province of Alberta Canada. This is a critical role responsible for leading the Company's Forward Integration strategy by developing short and long-term plans focused around expansion of the service and install business throughout Canada.
Full relocation package available for a well-qualified candidate.
Requirements:
Service and Installation experience
Manager or Director-level professional experience
Bachelor's Degree
Key areas of responsibility include:
People Leadership
Provide leadership and direction by engaging and empowering a team of talented people
Bring a creative approach to leading, managing and growing a highly successful business
Provide outstanding leadership by creating a vision, gaining buy-in and supporting the team to execute on the vision
Build an atmosphere of trust with team members and customers
Provide effective communication and vision to the various departments and branches
Ensure a high level of employee engagement to enable growth
Provide passionate and inspiring leadership through the organization by creating a culture of excitement, dedication and service
Ensure the commitment to customer service is upheld through demonstrated decisions and actions made by the organization
Ensure there is an effective recruitment and retention strategy to attract and retain a high caliber team
Strategic Leadership
Effectively balance the need to grow and enhance customer loyalty with the need to maintain pricing and terms that achieve the Company's financial goals
Lead the strategic planning process, from development through to implementation, ensuring all business plans, operating and capital budgets support the organization's goals
Pursue and manage the corporate strategies and targeted initiatives to grow the business in installed sales, wholesale sales, service, expansion of services and profit
Identify, evaluate and establish business plans for growth opportunities including geography, acquisitions and/or service and product offerings
Operational and Fiscal Accountability
Implement the operations plan to drive significant process improvement to drive bottom line performance
Ensure that the operations capacity is defined and expanded; ensuring continued improvements and enhancements are made to have them operate in a safe, secure, efficient and effective manner
Support the development and execution of tactical strategies to enhance the efficient delivery of products and services
Maintain and build relationships with vendors to expand product portfolio
Constantly evaluate market conditions and build a network of contacts that will ensure the Company has access to all opportunities consistent with its strategic goals
Continually assess and benchmark operational processes with those of other product and service providers and leading organizations outside the industry to promote the highest levels of effectiveness and efficiency
Ensure appropriate reporting tools are in place to monitor results with a focus of driving continual improvement, efficiency, and effectiveness of key business processes
Optimize resources, including inventory, facilities, budget dollars, physical and capital assets, and talent;
Display sound financial acumen capability, grow the organization's value in a responsible, profitable and sustainable manner
Set clear expectations and establish the processes and work closely with the Company's business unit leaders to regularly assess the financial performance of the organization and to ensure alignment with the overall financial strategy
All qualified applicants will receive consideration for employment without regard to the individual's race, color, sex, national origin, religion, age, disability, genetic information, status as a military veteran or any other characteristic protected by applicable law.