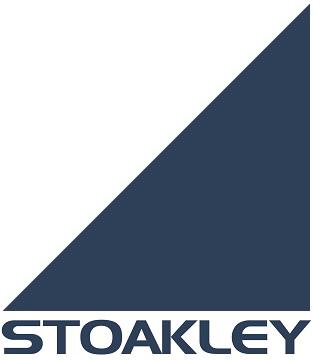 VICE PRESIDENT OF OPERATIONS at Stoakley-Stewart Consultants Ltd.
Toronto, ON
VICE PRESIDENT OF OPERATIONS
THE COMPANY:
Our client, the Daily Bread Food Bank, is looking for a Vice President of Operations to lead, guide and direct the organization to greater heights of operational efficiency and effectiveness and, in so doing, further their efforts to end hunger in our city!

Believing that food is a basic human right, not a privilege, the Daily Bread Food Bank works tirelessly to collaborate with all to eliminate food insecurity and advocate solutions to end poverty. You will be the driving operational force behind bringing this mission and vision to reality!

Procuring and collecting food donations from generous and benevolent doners; receiving and warehousing donations in their 110,000 sq. ft. warehouse (ambient, cooler freezer), packing and transporting food to their 135 partner agencies, the Daily Bread Food Bank moves over 10 million pounds of food annually and provides much needed sustenance to innumerable families around the city.

Put your warehousing/logistics genius to work, bring about measurable and meaningful change, and be part of the solution!!

THE OPPORTUNITY:
Let's just say that in terms of the "opportunity scale" this role ranks as a 10 out of 10. Very rarely can one mesh professional competencies and proficiency with the personal satisfaction associated with giving back to the community and making the world a better place!

If you are a Warehousing/Transportation/Logistics guru with a passion for philanthropic pursuits, a voracious appetite for volunteering and a penchant for not-for-profit empowerment, then this is the perfect opportunity for you.

As the VP of Operations, you will be wholly responsible for all warehousing, distribution and transportation function. Hence, you will have a deep well of expertise to draw upon within these disciplines, often referred to as an "expert" amongst your peer group. Ripe for change and rife with areas for improvement, you will have experience with change management and possess a keen eye for process design and optimization! Implementing industry leading best practices, spearheading transformative change, your continuous improvement efforts, in this case, result not in more dollars in corporate coffers but in more families sitting down to a healthy and fulfilling meal.

Experience with perishables, expiry dates and other such food related regulations and requirements is very important. A background in various types of warehousing environments is also a huge asset; such as the complexities associated with cooler space and the bone chilling realities that come with freezer storage.

You will be an agile thinker and nimble in your approach to volatility, uncertainty and variance. Each day has unique challenges, very few shipments will be consistent day-to-day or week-to-week and more often than not, that which you are expecting is different from what you actually receivehellip;drive optimization and deliver food to the city.

As transportation also falls under your purview, you will be strong in fleet management, routing, drivers, etc.

Finally, and perhaps most importantly, you will be a talented and charismatic leader who has a knack for guiding, directing and empowering highly effective teams (inclusive of an ongoing volunteer workforce), as well as a interacting and engaging with external stakeholders.

This is truly a rare and rewarding opportunity and we look forward to sharing the exciting details with those who are keen to learn more!
COMPENSATION:
Comprehensive compensation program, commensurate with experience and in-line with the not-for-profit status of the organization.
EXPERIENCE:
10+ years' of warehousing transportation experience.
3+ years' in senior leadership role.
Knowledge of specialized requirements associated with the storage and transportation of food products.
QUALIFICATIONS:
Post-Secondary education and/or Certifications specific to the logistics profession are an asset.
LOCATION:
Toronto, ON
POSITION TITLE:
Vice President Operations
EMPLOYMENT TYPE:
Permanent, Full-Time
REQUIRED TRAVEL:
Moderate
RELOCATION ASSISTANCE:
No
MANAGES OTHERS:
Yes
CONTACT:
Trevor Stewart, President
HOW TO APPLY:
Please click on the "APPLY" button located elsewhere on this job posting (preferred) or email your resume to: tstewart@stoakley.com
LEARN MORE ABOUT THE RECRUITER:
Trevor Stewart: http://stoakley.com/meet-trevor-stewart/
JOB CATEGORY:
Logistics/Distribution/Warehousing
INDUSTRY:
Not-for-profit
DATE:
September 25, 2019
JOB ORDER NUMBER:
201520
ABOUT STOAKLEY-STEWART CONSULTANTS:
Stoakley-Stewart Consultants Ltd. is an Executive Search/Recruiting Firm with international reach. We opened our doors in 1977 and have grown to be one of the most successful employment agencies in Canada, boasting over 300 person-years of recruiting expertise. We house a team of top-notch consultants, each acting as Subject Matter Expert in their chosen field. As a result we provide professional recruiting services to clients and candidates in a variety of industries. This expansive breadth of experience allows us, as a firm, to satisfy all of your hiring/employment needs. In accordance with Canadian laws, it is the policy of Stoakley-Stewart Consultants to consider all qualified individuals for available positions without regard to race, colour, religion, sexual orientation, country of origin, age, disability etc.

See ALL of our open jobs at: http://data.stoakley.com/alljobs.asp
WHAT ARE WE KNOWN FOR AND HOW DO WE HELP?
Helping talented professionals secure new, exciting and rewarding career opportunities.
Treating each unique individual with professionalism, respect and integrity.
Meeting your distinct needs by matching you with the right corporate culture.
PRIVACY POLICY:
Our Corporate systems comply with the provisions of the Personal Information Protection and Electronics Documents Act ("PIPEDA") which became effective January 1, 2004. To view our complete Privacy Policy please visit: http://stoakley.com/privacy-policy-2/
CONSENT POLICY:
By you ("the applicant") submitting your resumé and/or personal information here, grant Stoakley-Stewart Consultants Ltd. ("SSC") the right to use personal data for recruitment and selection purposes. The applicant understands that the applicant's personal information is only collected, used and disclosed by SSC in accordance with this form or otherwise as permitted by law. The applicant authorizes SSC to collect, use and disclose their personal information in order to attempt to assist them in gaining employment with of one of SSC's clients. For this purpose and as part of this process, the applicant authorizes SSC to take a number of steps, typically including, but not necessarily limited to: Obtaining their resumé and references (and any updates thereof); Interviewing them; Producing a video-clip of them; Speaking with their references; Verifying information and performing other searches and checks, done either by SSC or by an independent agency on behalf of SSC; Evaluating information about the applicant to analyze their suitability to potential positions; Disclosing any information about the applicant as provided by the applicant, by references and by other sources to any present or future client of SSC who, based on the applicant's qualifications, work requirements, desires and other factors and determined solely in the discretion of SSC, has or may have a position to which the applicant is or may be suited. The applicant understands that SSC will not disclose their information to a present or future client without speaking to the applicant first and receiving the applicant's verbal consent.
FOLLOW US FOR THE LATEST JOBS, CAREER ADVICE AND JOB MARKET TRENDS:
Medical, Dental and Vision
Employee Events
Paid sick days
Performance bonus
Long Term Disability
Flexible Schedules
Life Insurance
Paid Holidays
Parking
Vacation/paid time off
Prescription Drug Coverage