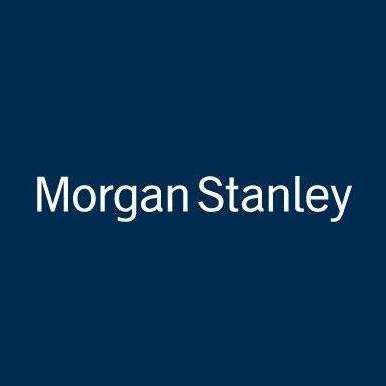 Voice engineering specialist - CUCM 3152433 at Morgan Stanley Services Canada Corp.
Montreal, QC
Company Profile

Morgan Stanley is a global financial services firm and a market leader in investment banking, securities, investment management and wealth management services. With offices in more than 43 countries, the people of Morgan Stanley are dedicated to providing our clients the finest thinking, products and services to help them achieve even the most challenging goals.
As a market leader, the talent and passion of our people is critical to our success. We embrace integrity, excellence, team work and giving back.
Technology

The Technology division partners with our business units and leading technology companies to redefine how we do business in ever more global and dynamic financial markets.
Our sizeable investment in technology results in leading-edge tools, software, and systems. Our insights, applications, and infrastructure give a competitive edge to clients' businesses—and to our own.

Enterprise Technology & Services (ETS) delivers shared technology services for the Firm supporting all business applications and end users. ETS provides capabilities for all stages of the Firm's software development lifecycle, enabling productive coding, functional and integration testing, application releases, and ongoing monitoring and support for over 3,000 production applications.
ETS also delivers all workplace technologies (desktop, mobile, voice, video, productivity, intranet/internet) in integrated configurations that boost the personal productivity of our employees. Application and end user services are delivered on a scalable, secure, and reliable infrastructure composed of seamlessly integrated datacenter, network, compute, cloud, storage, and database services.

Position Description:
The L3 Voice Operations engineering specialist will be responsible for supporting global voice infrastructure, including Incident, problem, and change management. Level 3 troubleshooting, analysis, and remediation. Support L1 and L2 teams for incident escalations. Communicate with business units during projects and incidents. Operational acceptance of new deployments and create technical documentation for as built environment.  Tracking work activity in Service Now ticketing system. Participate in Vendor management and governance process.
Skills required

- Cisco Unified Call Manager (CUCM) 11.x including IP-endpoints,
- Extensive knowledge of voice, packetized voice and related protocols (SIP, H.323, ISDN), session management and call routing, Cisco UCCX, Cisco PRIME Assurance and Provisioning, experience working with enterprise base voice and data

Nice to have

- Avaya Communication Manager 5.x and higher
- Avaya Media Gateways - G700, G350, G450
- Avaya System Administrator, SIP, H.323, ISDN
- Avaya One X Communicator
- Service Now
- Avaya System and Session Manager
- Avaya ATM/MCC cabinets
- BT Netrix Trading systems
- Avaya Meeting Exchange/Bridgetalk
- Avaya Secure Access Link
- NICE Voice Recording
Knowledge of French and English is required.
Morgan Stanley is an equal opportunities employer. We work to provide a supportive and inclusive environment where all individuals can maximize their full potential.