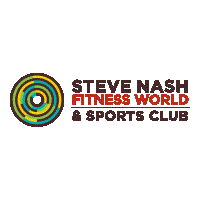 VP of Fitness at Steve Nash Fitness World & Sports Club
Richmond, BC V6X2W9
Reporting to the President & CEO, the VP of Fitness will oversee fitness for SNFW Fitness B.C. Ltd. (Steve Nash Fitness World & Sports Club, UFC GYM and Crunch Fitness) 28 locations and growing. This position is a full-time permanent role, operates out of our Corporate Head Office in Richmond, BC and requires daily travel in Metro Vancouver and occasional travel to Kelowna and Vancouver Island. The ideal candidate will have extensive experience in the health and fitness industry, progressive leadership and management track, is a strategic leader and can create a culture at aligns with our core values, mission and vision.

Responsibilities
Serve as a member of the executive management team to support the achievement of the strategic plan (employee, financial, member & technology).
Create and implement fitness policies, procedures and processes that drive the strategic plan.
Define the roles and responsibilities of fitness to ensure the structure aligns with current and future objectives.
Provide leadership to above club managers, including coaching, feedback and performance management as required. Support their long-term career development with the company.
Drive above club managers and fitness teams to achieve growth, profitability and sales goals each month.
Facilitate various learning and development programs and workshops, specific to fitness fundamentals, leadership development, performance management, etc.
Support the strategic plan of other functional areas (group fitness, marketing, operations, etc.) in the company.
Ensure products and services prices are competitive; identify areas to add/enhance value; set prices for monthly promotions.
Evaluate the effectiveness of fitness presentations and processes; update and rollout as required; ensure above club managers and fitness teams adhere to these.
Understand competitor activities, industry trends, leading customer/member trends and market conditions.
Work with the CRM and member management software to identify and analyze trends, and ensure compliance with fitness policies and procedures.
Consistently demonstrate and execute the company's core values, mission, vision, and policies and procedures.
Additional duties may be assigned.
Education & Qualifications
A university degree or college diploma in business administration or a related field; a specialization in fitness, sales or marketing is preferred.
Several years of experience as a sales professional or in a related occupation.
Previous experience coaching and managing employees at a district level.
Excellent communication and interpersonal skills. Demonstrated ability to generate and maintain enthusiastic and positive attitude.
Strong leadership skills, previous experience coaching and motivating a team of sales employees.
Strong attention to detail and organizational skills. Ability to multi-task and manage competing deadlines.
Intermediate computer and Microsoft Office skills (Excel, PowerPoint, Outlook and Word).
We Offer
Annual salary starting from $125,000 to $175,000 depending on experience plus bonus based on achieving sales revenue targets, set by the executive management team (up to $100,000 to $200,000 annually).
Extended health (medical, dental, long-term disability and life insurance) benefits effective the start date.
Participation in stock option plan.
Reimbursement provided on eligible relocation expenses, up to $20,000. Applicable to those outside of the Greater/Metro Vancouver Area.
Vehicle provided and/or car allowance.
Use of clubs, discounted personal training, and participation in group fitness classes.
To Apply
careers@snclubs.com or Kate Magel, HR Manager kmagel@snclubs.com or 604.288.4557
Contact Information
SNFW Fitness B.C. Ltd.
#149 – 10551 Shellbridge Way, Richmond BC, V6X 2W9
$12,500.00 - $175,000.00 /year
Up to $100,000 to $200,000 annually