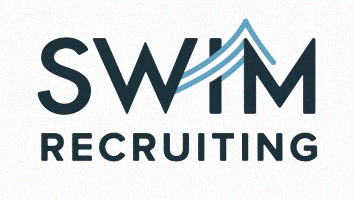 VP of Sales and Marketing from Swim Recruiting
Vancouver, BC
Are you a Director of Sales and Marketing with a strong skill set in management and analytics? Can you drive a sales team forward and create processes to start demonstrating why some strategies work and others don't?
Who - the Company: 
Our client is run by industry veterans who are taking wearable tech into a hardly touched space. With an office downtown, the team of professionals was one of the first behind consumer smart wear in the world.
What - the Role:
Our client is seeking their new VP of Sales and Marketing. This is a data heavy role that will take the organization to the next level. Managing a team of directors, the VP of Sales and Marketing will use data to create strategies, create processes around analytics and their meaning, and drive the Sales and Marketing team forward. Ask us for a more thorough job description.
Who - the Candidate:
The ideal candidate is a strong people leader with consumer products industry experience in multi-channel, direct-to-consumer sales. eCommerce experience on a global scale is mandatory. You are someone who can flexibly jump between big picture strategic thinking and hands-on execution. You understand the importance of the product in the marketplace, you know how to analyze data, measure results, and act on them in real time. 
Where: 
Vancouver, BC
How Much:
Salary commensurate with experience. There are also options and great benefits with this role. Speak to your SWIM recruiter for details.
When & How to Apply: 
This search is moving extremely quickly! If you already have a Recruiter at Swim, please reach out very soon. If you do not yet have a contact at Swim Recruiting, please hit 'APPLY NOW' and send us your resume.