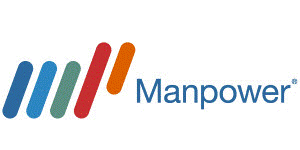 Warehouse Associate (Clarence Avenue) - Starts Immediately at Manpower
Winnipeg, MB R3C4K5
Our client is a global business leader dedicated to storing, protecting and managing, information and assets. Organizations across the globe trust them to store and protect information and assets. Thousands of local enterprises work with them all over North America as do almost all of the Fortune 1000 companies.

Manpower is currently seeking Warehouse Associate (Record Centre Specialist) for a Temporary Full-Time work in their Clarence Avenue location, which starts immediately

What we offer:

* Hourly wage - $14.00 HR
* Weekly 40 Hours Guaranteed
* Temporary Full-Time
* Over Time Hours Available
* Career Advancements and More.

In order to qualify for this role, it is vital that you:

* Be available Monday through Friday
* Be available from 8:00AM to 5:00PM or 7:00AM to 4:30PM
* 4 -year of warehouse experience or equivalent preferably (Canadian Experience).
* Superior interpersonal and warehouse exposure
* Superior verbal and written communication skills
* Ability to be flexible organized and manages priorities
* Able to pass a background check is a Must
* Steel Toed Boots is a Must
* Vehicle is preferred but local Bus transits are available

Essential Functions

* Process orders and move boxes of files, books, binders and other materials.
* Required manual lifting, carrying, and moving/arranging of boxes while standing, stooping, crawling, kneeling and twisting
* Must be able to lift and carry boxes ranging in weight from 24-50lbs on a regular basis, without assistance.
* Must be able to load and safely operate hand trucks and pallet jacks while walking on uneven and concrete surfaces.
* Work without assistance in order to grip, lift, push, pull, and carry boxes including up and down inclines, stairs, and over changes in walking surface/elevation
* Lift and move boxes, read labels, and process incoming and outgoing orders.
* Operate hand held scanner
* Climb and balance on Ladder Carts (not step ladders)
* Employee must be able to load, operate and move hand carts, pallet jacks and various other material handling aids
* Load and shrink wrap pallets at ground level, or on carts
* Load boxes onto pallets and load pallets onto trucks manually and with material handling aids

Manpower is a Fortune 500 company, with a worldwide network of 4,400 offices around the globe and 32 offices in Canada. As a world leader in the employment industry, we have been named Americas Most Admired Staffing Company by Fortune Magazine for four consecutive years.

To learn more about the changing world of work, please visit our website and follow us on Facebook Manpower Manitoba.