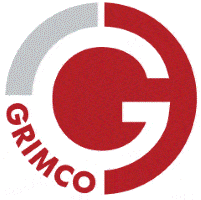 Warehouse Associate at Grimco Canada, Inc.
North York, ON M3J 2X1
What Does a Warehouse Associate do?
Warehouse Associates are responsible for operating a forklift and other material handling equipment for the purpose of accurate shipping, processing and receiving, which includes but is not limited to unloading, scanning, moving, staging, loading, locating, relocating, and stacking product. Warehouse associates are also responsible for repackaging product when necessary, counting and inspecting product, and notifying the appropriate person when product is damaged. Warehouse Associates are accountable for the safe and efficient operation of the all equipment and will be expected to perform all duties as directed by Management. All work performed by Warehouse Associates must meet company standards of safety, security, and productivity.
Responsibilities:
Pick and pack orders of sign supplies by hand, in preparation for shipping to customers in compliance with material handling procedures.
Load and unload delivery trucks both by hand and using a forklift.
Stock inventory when replenishment shipments come in.
Receive and examine incoming material for discrepancies/damages.
Record shipping/receiving logs in an orderly fashion.
Perform accurate cycle counts of inventory.
Ship and receive orders using appropriate shipping software.
Use data management system to track orders and answer questions for team members and customers alike.
Assist couriers and delivery drivers with manifest information and work in order to maximize delivery efficiency.
Perform duties using a safety-conscious attitude, improving safety knowledge of all employees.
Operate forklift.
Maintain a clean work area.
Perform other duties as assigned (cleaning/sweeping warehouse, maintenance, special projects, etc.).
Requirements:
Previous warehouse/general labour experience in a fast-paced environment.
Completed High School Diploma or equivalent.
Computer literate: Printing Tickets, Shipping Software, MS Office Suite, Internet Navigation, and ERP system experience.
Current Forklift Certification
Ability to lift 50bs+ solo regularly - both lateral and overhead.
Ability to stand and walk for a full work day. Ability to repeatedly bend, twist, squat, kneel, and lift.
Comfortable with tools and power tools. Comfortable with taking measurements.
Safety Conscious at all times!
Professional appearance and ability to communicate and interact with individuals from all backgrounds.
Strong work ethic - dedicated to get the job done.
Reliable transportation to and from work.
Clean criminal and work reference histories.
Interest in growing with Grimco - potential overtime hours, and supervisory duties in the future, etc.

New to the Sign Industry? What is Training Like?
3 weeks of focused training time, followed by ongoing training/coaching
Majority of time training is focused on: products, computer systems, logistics, safety, & human resources.
Split between break-out session and hands-on learning environment.
Rotation within departments for a diverse look at how employees approach tasks and achieve goals.
Paid training period.
Due to our excellent customer service we have been voted Vendor of the Year by our customers in the FASTSIGNS, Signs by Tomorrow, and Signs Now nationwide franchise networks! We are also celebrating our inclusion in the Top 100 Entry Level Employers listing released annually by CollegeGrad.com
What makes Grimco Special?
We're excited for our 145th year in business! We have a stable, growing company that continues to evolve with our industry.
We promote from within – our strong performers become our strong leaders.
We have GREAT team members throughout North America, and are proud of our reputation of being the most informed & educated supplier in our industry!

What Separates the Good from the Great at Grimco:
Those who are successful at Grimco demonstrate determination, competitive drive, and eagerness to learn all facets of our company. They must have a strong desire to provide exceptional customer service and sell. They must also possess the drive to make an immediate impact on a growing company.This is what we seek in our distribution teams!
Grimco is an Equal Opportunity Employer. Immediate Opening. Full-Time Employment Status. Hourly Compensation. Employee Benefits Package Including: RRSP, Extended Health, Dental, Vision, Life Insurance, Accidental Death and Dismemberment, Long Term Disability, Dependent Coverage, Travel Insurance, Grimco Cares Employee Assistance Fund, Perkopolis Discount Program, Paid Personal & Sick Time, Holiday, & Vacation Accrual.