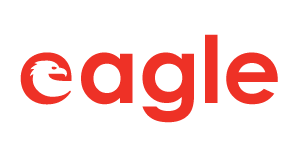 Web Developer Intermediate from Eagle Professional Resources
Montreal, QC H3E3B3
Eagle currently has a career opportunity for an Intermediate Web Developer and we are looking to speak to qualified candidates with the skills and experience outlined below.


This position is a twelve (12)-month contract located in Montreal, QC to start in November.


As the Intermediate Web Developer, you will be responsible for:
Joining an agile development team that delivers various software components which meet the customer's requirements through development "sprints" ("single page application", RESTful APIs, JASON:API, Scripts); and,
Participating in the different agile ceremonies of the development team (stand-up, kick-off, planning, presentation and retrospective).


Skills and Qualifications:


The qualified candidate must have:
Bilingualism (French/English);
One (1)+ year of experience with JavaScript framework (Ember.js, React, Vue.js or Angular);
Experience in ASP.NET application development (C#);
Significant work experience with REST APIs;
Significant work experience with Git;
Significant work experience with SQL databases;
Significant work experience with agile methodologies;
Experience working with the Atlassian software suite (JIRA, Confluence, Bamboo, Bitbucket) (an asset): and,
Experience working with .NET Core (1.0, 2.0) (an asset).


Don't miss out on this opportunity, apply online today!


Eagle is an equal opportunity employer and will provide accommodations during the recruitment process upon request. We thank all applicants for their interest; however, only candidates under consideration will be contacted. Please note that your application does not signify the beginning of employment with Eagle and that employment with Eagle will only commence when placed on an assignment as a temporary employee of Eagle.


JOB# 64289