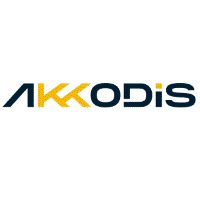 Web Editor / SEO Specialist at Modis, Inc.
Montreal, QC H4P2G7
Relève de: UX / eCommerce DEV Manager
Entreprise

 
Le Groupe est l'une des trois premières sociétés du marché mondial des solutions d'accès et de sécurité.

 
Résumé du poste:

 
Le rédacteur Web / spécialiste SEO gérera l'expansion et la maintenance des sites Web publics et privés de dormakaba pour les marchés américain et canadien. Ce rôle fait partie intégrante de la génération de leads, de la notoriété de la marque et du support client pour l'entreprise en Amérique. Avec le soutien de diverses équipes marketing, service à la clientèle et informatique, ce spécialiste mettra efficacement en œuvre les changements de site Web et de base de données de produits, contribuera au lancement de produits et aux campagnes de salons professionnels, et mettra en œuvre le contenu SEO et les modifications techniques pour augmenter le trafic sur le site Web.

 
Relation organisationnelle:

 
Le rédacteur Web / spécialiste SEO relèvera du responsable DEV UX / eCommerce et travaillera en étroite collaboration avec les équipes de marketing vertical, de canal et de marque pour développer et maintenir la présence du site Web de la société pour les marchés américain et canadien. Ce rôle n'a aucun rapport direct.

 
Responsabilités spécifiques:

 


Comprendre nos clients, nos produits, notre public cible et le parcours de l'acheteur


Collaborez avec diverses équipes marketing et commerciales et des partenaires externes pour concevoir et mettre en œuvre des expériences de site Web innovantes qui élèvent et font progresser la stratégie de marketing numérique


Collaborez avec les chefs de produit, de canal et de marketing vertical pour aider à développer un contenu engageant qui prend en charge le parcours client et stimule l'engagement en ligne


Gérez les performances des moteurs de recherche naturels et la définition d'objectifs en fonction des impressions du site, des taux de clics, du trafic et des conversions


Effectuer une analyse de backlink et de mots clés SEO pour toutes les propriétés du site Web dormakaba; prendre en charge la mise en œuvre de mots clés dans le contenu et les balises du site Web


Créer et mettre à jour des sites Web dormakaba à l'aide du système de gestion de contenu Coremedia (CMS)


Ajouter / mettre à jour des données produit à l'aide de la plateforme de gestion des informations produit SAP Hybris (PIM / PCM)


Créez et modifiez des images et du texte pour offrir une expérience utilisateur de haute qualité


Soutenez le spécialiste du commerce électronique en modifiant nos sites Web publics et privés pour améliorer le parcours client du commerce électronique


Soutenez le Marketing Automation Manager avec des e-mails HTML et des pages de destination au besoin


Soutenez nos éditeurs Web LATAM au besoin


Mettre en œuvre et coordonner Google Analytics - gérer le service pour toutes les propriétés Web de l'entreprise, générer des rapports, créer des tableaux de bord, gérer les objectifs et suivre les campagnes pour les promotions spéciales


Générer des rapports mensuels pour les propriétés de marketing numérique; y compris un résumé mensuel du projet et des rapports sur le site Web et les analyses de recherche et les indicateurs de performance clés


Toutes les autres tâches liées au poste ou demandées par le gestionnaire UX / DEV.


Connaissances / compétences / capacités:


Expérience solide avec diverses technologies Web telles que HTML5, CSS, SEO, Google Analytics, Google Tag Manager, etc.


Solide expérience avec les systèmes de gestion de contenu (CMS); Connaissance de Coremedia, un atout


Compétences Web avancées et maîtrise du ftp, des noms de domaine, des images, des moteurs de recherche, etc.


Expérience dans Adobe Creative Suite, SAP Hybris et Salesforce Pardot, un atout


Motivé et enthousiaste, peut travailler avec une supervision limitée


Souci du détail


Capacité à respecter les délais et à gérer plusieurs projets au besoin


Expérience de travail avec des agences de conception Web un atout


Excellentes compétences en communication orale et écrite


Maîtrise des programmes Microsoft Office


Excellentes compétences en organisation et en planification; pouvoir effectuer plusieurs tâches


Apprenant rapide capable de travailler dans un environnement à haute énergie et à rythme rapide


Un bon mélange de pensée créative et analytique


Plus de 5 ans d'expérience en marketing et / ou conception de sites Web


Baccalauréat, de préférence en informatique ou en marketing


Exigences fonctionnelles:


Déplacement minimal requis


Nous offrons


Une entreprise internationale en pleine croissance


Un environnement de travail stimulant, rapide et convivial


Une opportunité de contribuer fortement au succès de l'entreprise


Rémunération globale compétitive


Parking gratuit et cafétéria sur place


A 3 minutes à pied de la station de métro


---------------------------------------------------------------------------------------
Reports To:  UX/eCommerce DEV Manager
Company
The Group is one of the top three companies in the global market for access and security solutions.
Job Summary:
The Web Editor / SEO Specialist will manage the expansion and maintenance of dormakaba's public and private website properties for the US and Canadian markets. This role plays an integral part in lead generation, brand awareness and customer support for the company in Americas. With support from various marketing, customer service and IT teams, this specialist will effectively implement website and product database changes, contribute to product launch and tradeshow campaigns, and implement SEO content and technical changes to increase website traffic.
Organizational Relationship:
The Web Editor/ SEO Specialist will report to the UX/eCommerce DEV Manager and work closely with the vertical, channel, and brand marketing teams to develop and maintain the company's website presence for the US and Canada markets. This role has no direct reports.
Specific Responsibilities:


Understand our customers, our products, our target audience, and the buyer's journey


Partner with various marketing and business teams, and external partners to design and implement innovative website experiences that elevate and advance the digital marketing strategy


Collaborate with Product, Channel, and Vertical Marketing Managers to help develop engaging content that supports the customer journey and drives online engagement


Manage organic search engine performance and goal setting based on site impressions, clickthrough rates, traffic, and conversions


Perform SEO backlink and keyword analysis for all dormakaba website properties; support implementation of keywords into website content and tags


Create and update dormakaba websites using the Coremedia Content Management System (CMS)


Add/update product data using SAP Hybris Product Information Management Platform (PIM/PCM)


Create and edit images and text to deliver a high-quality user experience


Support the eCommerce Specialist with changes to our public and private websites to enhance the eCommerce customer journey


Support the Marketing Automation Manager with HTML emails and landing pages as needed


Support our LATAM web editors as needed


Implement and coordinate Google Analytics – manage service for all the company's web properties, generate reports, build dashboards, manage goals, and track campaigns for special promotions


Generate monthly reports for digital marketing properties; including a monthly project summary, and reports on website and search analytics, and KPIs


All other tasks related to the position or requested by the UX/DEV Manager.


Knowledge/Skills/Abilities:


Solid experience with various web technologies such as HTML5, CSS, SEO, Google Analytics, Google Tag Manager, etc.


Solid experience with Content Management Systems (CMS); Coremedia knowledge an asset


Advanced web skills and fluent with ftp, domain names, images, search engines, etc.


Experience in Adobe Creative Suite, SAP Hybris and Salesforce Pardot a plus


Self-motivated and enthusiastic, can work with limited supervision


Acute attention to detail


Ability to meet deadlines and handle multiple projects as needed


Experience working with web design agencies a plus


Excellent oral and written communication skills


Proficient in Microsoft Office programs


Excellent organizational and planning skills; ability to multitask


Fast learner with ability to work in a high-energy, fast paced environment


A good mix of creative and analytical thinking??


5+ years of experience in marketing and/or web design


Bachelor's degree, preferably in computer science or marketing


Functional Requirements:
We offer


A fast-growing international company


A stimulating, fast and friendly work environment


An opportunity to highly contribute to the success of the company


Competitive global compensation


Free parking and on-site cafeteria


A 3-minute walk from metro station