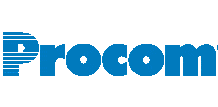 Windows server Systems Administrator / Administrate de systèmes Windows server from Procom
Montréal, QC
Client ID: 293367
Windows Server System Administrator
On behalf of our client in the Telco Sector, PROCOM is looking for a Windows Server Systems Administrator.
Windows Server System Administrator – Job Description
This project is related to data center consolidation activities. Learning and supporting current services, building new infra, building out POC in new infra and migration of services.
Leads and coordinates the operational support and implementation activities for Windows / VMware systems and the applications running on them. Responsibilities include loading software, providing support for servers, hardware, backup solutions and monitoring system. Reviews distributed computing and network designs to select appropriate operational support strategies and ensure efficient use of resources.
Windows Server Systems Administrator – Mandatory Skills
Commended for being a fast learner and resourceful
Known for effective time management and ability to work independently and with a team
Research, analytical and problem-solving skills
Recognized for your initiative and owning complex issues through to resolution
Strong sense of business ownership and customer focus
Advanced oral and written English language and communication skills
5 + years' experience with:
- System administration, diagnosing and troubleshooting skills Windows 2012 & 2016 server
- VMware tech stack including, vCenter, NSX-T, vROPS, ESXi, Skyline adviser and Log Insight. - Experience in capacity planning, upgrades, administration and troubleshooting.
- Scripting in Powershell, Python, Rest API and JavaScript
 
3-5 years' experience with:
- Cisco USC and / or HPE Blade systems.
- Managing and provisioning and presenting storage for virtual environments including iSCSI, FC, NFS and RDM in EMC or NetApp Storage solutions.
- Veeam and Acronis backup and recovery tools
- Check_MK and Nagios and ELK monitoring
- Scripting in Powershell, Python, Rest API and JavaScript
Windows Server Systems Administrator – Nice to Have Skills
Puppet, Salt or other CM tools, Jira, Confluence, Jenkins, IPAM, Docker and Docker swarms.
Experience in configuration and management of Veeam Backup and Recovery with Oracle, MS SQL and MySQL
Experience working in a professional services firm is an asset
Windows Server Systems Administrator - Assignment Start Date
ASAP – 12-months to start
Windows Server Systems Administrator - Assignment Location
Montreal, Toronto or Ottawa