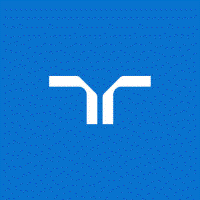 Wireless LAN/Security Specialist (Network Specialist) from Randstad
Toronto, ON
Our Toronto client is looking for a Wireless LAN/Security Specialist (Networking Specialist) for an exciting 12 months project. If you have at least five to seven years of experience in or with:

QUALIFICATIONS AND EXPERIENCE:
 Post secondary education in computer science, information technology, or related discipline.
 Experience within a (ICS) Industrial Control Systems environment within the manufacturing or Water/Wastewater Treatment sectors.
 Cisco Certified Network Professional or Cisco Certified Internetwork Expert is a must have.
 Cisco Wireless Field Engineer (FE) Specialization, CWNA, CWSP, CWDP, CWAP is a must have. CCIE Wireless Preferred
 Minimum of 3 years Cisco wireless design, configuration, implementation, and testing experience
 Minimum of 5 years Cisco routing &switching engineering experience
 Experience performing active RF Site Surveys/Spectrum Analysis with AirMagnet
Spectrum Analyzer or Ekahau tools and analysis tools (Wireshark/AirPCAP)
 Demonstrated experience in designing and deploying key WLAN applications including
secure mobility, voice over WLAN, location based services and guest access in high
density, high traffic WiFi Networks
 Experience design, implementation, and troubleshooting Cisco LWAPP/CAPWAP
wireless in large scale Network environment and strong conceptual, analytical and
problem solving skills.
 Experience or certifications in Cyber Security (CISSP, CCNA-CyberOps, CCNP
Security)
 Strong conceptual, analytical and problem solving skills.

Technical Capabilities:
 Extensive knowledge in networking concepts, technologies, and protocols, including but not limited to routing protocols (OSPF, EIGRP, BGP), transport protocols (TCP/IP and UDP/IP), multi-access network (Ethernet), Spanning Tree, VLAN's, VLAN trunking, EtherChannel, NAT, IPSec, SNMP, VSS, SSH, ACL, HSRP, NTP, QoS/CoS.
 Thorough Knowledge wireless technologies and protocols such as 802.11 protocol both at the physical and MAC layer. Strong understanding of wireless network security features 802.11i (WEP, WPA/WPA2, WPA/WPA2-PSK and WPA/WPA2-Enterprise) & Authentication protocols like EAP, PEAP, 802.1x, RADIUS etc
 Knowledge and demonstrated experience with Cisco products such as Cisco Catalyst 4500, 36xx, C9300 IE-3000 switches; Cisco 2800, 2900, series routers; ASA 5500 series; Firepower 2200 series, Virtual Switching System, Cisco Prime, Nexus 2k,5k,7k, and 9k data centre switches.
 Cisco WLC controllers and Access Points operating in both LWAPP and Autonomous modes.
 Knowledge of Cisco wireless products including but not limited to controllers, access points, wireless security module, antennas, cabling and connectors.
 Experience with developing technical requirements, design document and drawings, implementation plan, configuration sets, and verification/testing plan
 Experience with Cisco ISE for device administration as well as NAC.



Then, you're the person we're looking for.

For immediate consideration, apply online today!