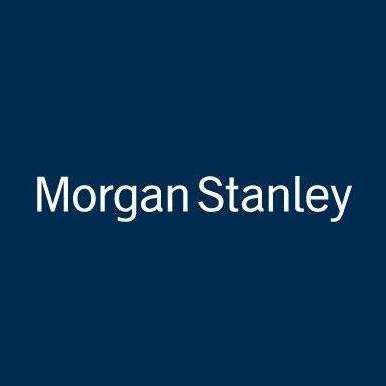 Workforce Management 3144271 at Morgan Stanley Services Canada Corp.
Montreal, QC
Company Profile

Morgan Stanley is a global financial services firm and a market leader in investment banking, securities, investment management and wealth management services. With offices in more than 43 countries, the people of Morgan Stanley are dedicated to providing our clients the finest thinking, products and services to help them achieve even the most challenging goals.
As a market leader, the talent and passion of our people is critical to our success. We embrace integrity, excellence, team work and giving back.
Technology

The Technology division partners with our business units and leading technology companies to redefine how we do business in ever more global and dynamic financial markets.
Our sizeable investment in technology results in leading-edge tools, software, and systems. Our insights, applications, and infrastructure give a competitive edge to clients' businesses—and to our own.

Transformation and Technology COO provides thought leadership, governance, enablement and control for Technology. Tech Business Development and Centers of Excellence on Cloud, Agile, Data, Artificial Intelligence, partner across Technology and the Firm to be a catalyst for technology transformation and innovation.
Technology COO focuses on multi-year financial planning, business management, change management, workforce strategy, governance, communication, engagement, and talent development.

Position Description:
Our team supports Enterprise Technology and Services within the Technology Division. We are responsible for resource management transactions and reporting, working with senior business management stakeholders, and various business processes including staffing plan updates, labor budgeting, recruiting facilitation, vendor management and resource onboarding.

Job Responsibilities
- Effectively coordinate with management to ensure resource transactions are approved in line with policies
- Process resource transactions and invoicing in a timely fashion, according to the daily, weekly and monthly cycles
- Facilitate recruiting efforts by liaising with relevant stakeholders to ensure timely execution of workforce plans
- Actively manage controls and approval processes around recruiting/onboarding of positions in alignment with headcount and labor spend targets
- Work closely with project portfolio team to translate project demand into systems while managing against workforce strategy constraints
- Ensure data integrity is maintained in different systems of record by addressing data exceptions. 
Required Skills
- 3 to 5 years experience in business analysis/ workforce planning, project coordinator or procurement
- Advanced proficiency in Excel and PowerPoint with experience in building dashboard analytics
- Excellent written & verbal communication skills: ability to clearly and concisely communicate with internal and external partners cross-divisionally
- Superior relationship management skills to build and maintain solid engagement with key stakeholders
- Strong sense of ownership and accountability for work and capable of setting direction
- Good problem-solving skills
- Exposure to labor budgeting processes and concepts

Skills desired:
- Experience with financial modeling an asset.
- Experience with macros (within Excel) a plus.
Knowledge of French and English is required.

Morgan Stanley is an equal opportunities employer. We work to provide a supportive and inclusive environment where all individuals can maximize their full potential.