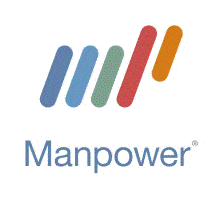 Workshop Facilitator & Career Coach – Red Deer from Manpower Professional
Red Deer, AB
Workshop Facilitator & Career Coach – Red Deer
Manpower is looking for a temporary – maternity leave coverage for a Workshop Facilitator to join our Career Leap Program in Red Deer. In this role, you will be responsible for facilitating various career services workshops to provide our program participants with the skills required to gain meaningful employment.
As a Workshop Facilitator, you'll have the opportunity to:
Deliver workshops on topics related to job search to clients
Set up the workshops and activities, answer clients' questions, provide referrals to community services, help to solve clients' challenges and evaluate the exercises.
Coordinate group activities within context of the workshops
Perform daily review of workshop content to ensure that appropriate materials are available
Provide updates of client progress in the program to the Program Coordinator for reporting purposes
Assist clients to identify and articulate his/her relevant skills on a résumé or in an interview
Coach clients regarding punctuality and attendance issues
Provide guidance to clients regarding the use of social media tools for job search and marketing their skills
Coach clients regarding professional deportment in interviews related to appropriate business attire, body language, etiquette, etc.
Obtain consistent program feedback from clients for the purpose of improving the program and/or identifying issues or modifications that may be required
Attend weekly program staff meetings to review nature of the upcoming workshops and provide updates on client activity
Ensure the Training Room is kept clean and orderly, reporting any furniture and/or technical equipment issues to the appropriate staff members
As our next Workshop Facilitator you bring:
Post-secondary education (Bachelor's Degree preferred) in Education, Social Services, Career Development or other related area with a strong background in Adult Education and Career Services
A minimum of 2 years teaching experience or relevant experience in Career Development services providing job readiness training, or training for social service programs
Advanced MS Office suite skills, and relevant programs, in addition to a strong understanding of computers and technology in general
Familiarity with training the following; Resume Preparation, Modern Interview Techniques, Job Searching Strategies, Leveraging Transferrable Skills, Networking, Goal Setting, Personal Development, and Job Readiness Training
Passion and commitment to assisting individuals with their career development opportunities and reaching their career goals
Experience coaching and mentoring individuals with barriers would be an asset
An ability to purposely capitalize upon relationships
Strong awareness of and attentiveness to individual differences
Why Manpower?
Manpower Alberta offers a competitive salary, extensive benefits coverage, tuition reimbursement, generous Paid Time Off, and complimentary access to an online training and development center to support your personal and professional development.
We've got the right opportunity. Tell us why you're the right person! If you are excited about this opportunity and you meet the qualifications listed above, please apply with a cover letter outlining your interest in the role directly to Kayleigh Ruggles @ 403-269-6936 or at kayleigh.ruggles@manpower.com

Manpower would like to thank all applicants for their interest in joining our team. Due to the number of individuals applying to positions at Manpower, only successful applicants will be contacted. All other resumes will be retained for future opportunities